Chivis Martinez Borderland Beat
Reforma
TY Gus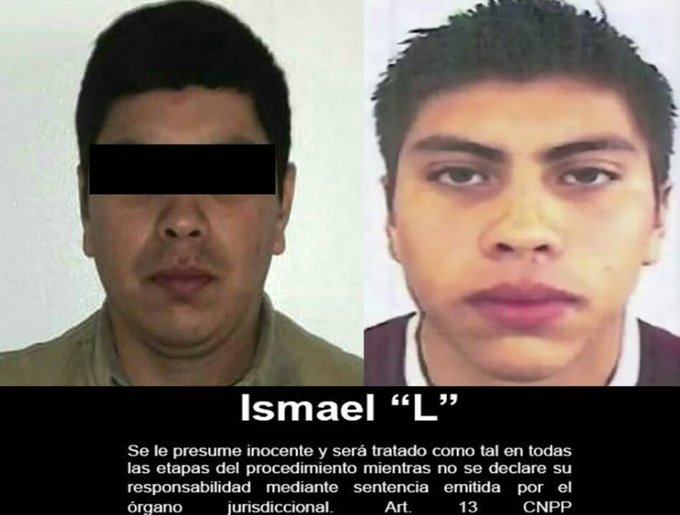 The Government of Mexico extradited eight suspected drug traffickers from the Gulf, Juarez and Los Zetas cartels to the United States, including Pedro Sánchez Arras, "El Sol", right arm of Vicente Vicente Carrillo Fuentes "El Viceroy".
The Attorney General's Office transferred the extraditables from different federal penitentiaries
to the Toluca International
Airport, where they were handed over to the US authorities and transferred to the neighboring country.
Of the so-called Juarez Cartel, three of its alleged members were extradited, the principal being Pedro Sánchez Arras "El Sol", head of the square in Parral, Chihuahua, and one of the lieutenants of "El Viceroy", who assumed the leadership of the organization after the death of his brother Amado Carrillo Fuentes, " "El señor de los cielos."
El Sol
His alleged accomplice, Benjamín Valeriano or Mario Hernández Cázares, "El Cachitas", who was identified as the leader of a drug distribution structure in the United States, where he is considered a person of "high danger" was also handed over.
The other extradited of this criminal group is Luis Carlos Vázquez Barragán, "El 20", supposed operational leader of La Linea, armed arm of the Juarez Cartel. According to the FGR, it operated under the direct orders of "El Viceroy", coordinated financial operations and ordered executions of rival groups.
Others

extradited are Gilberto Barragán "El Tocayo", one of the leaders of the Gulf Cartel and one of the 10 most wanted criminals by the DEA; and William de Jesús Torres Solórzano "The Come Worms" or "Commander William".
The latter is indicated as presumed responsible for the drug and money transfer of Los Zetas between Guatemala and the northern border of the country.
In addition to Roberto "A" and Jorge "G". According to the FGR, Ismael Laredo "Don Juan", leader of a criminal organization called Los Laredo and identified by the United States as one of the main groups of heroin introducers to its territory, is also in the extradited group.
Those extradited today were imprisoned in the federal prisons of Sonora, Chihuahua, Coahuila, Nayarit, Veracruz and the Altiplano, in the State of Mexico. All were released and sent by heaven and earth to the Toluca Airport, from where they flew to the American Union.
Luis Carlos Vázquez Barragán, El 20, operational leader of La Línea.
Coordinated the financial operations of the criminal organization;
In addition, he planned and ordered the killings of members of rival organizations.
It operated under the direct orders of Vicente Carrillo Fuentes, El Viceroy, and was responsible for drug transfer to the United States.