Translated by El Profe for Borderland Beat from Zeta Tijuana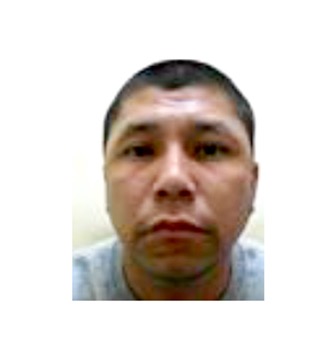 Bruno Fabián Martínez Hernández
by Manuel Ayala
[On Thursday Nov, 9] José Bruno Martínez Hernández, alias "Bruno", alleged perpetrator of the murder of journalist Luciano Rivera, was arrested in a coordinated action between the State Preventive Police (PEP) and the National Defense Secretariat (Sedena).
The detainee is the brother of José Luis Martínez Hernández, who was booked on September 14, already linked to the possible participation in the murder of the Rosario newscaster.
José Bruno is accused of having deprived the life of the newscaster with a gunshot, on July 31, on the premises of Bar La Antigua, located in downtown Playas de Rosarito. He is the third involved in the case that has been secured.
This subject is linked to part of the criminal structure of the Sinaloa Cartel and has a criminal record of theft, drug possession, weapons carrying, and fights, mainly in the center and north of the city.
José Bruno was detained in De la Silvana street, Colinas del Sol neighborhood, carrying a firearm and approximately 50 grams of cocaine, the subject was placed at the disposal of the corresponding authorities who will be in charge of corroborating the information issued and determining his legal situation.